REPOSTED By Nichole Camarillo, Originally Posted By Heart of Chaos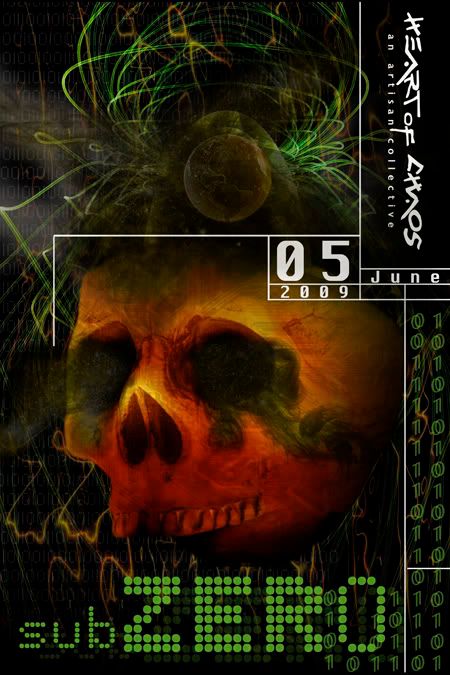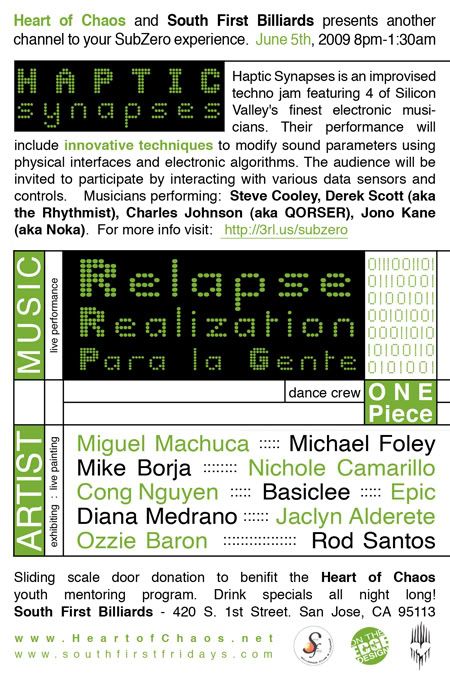 Heart of Chaos and South First Billiards proudly present another channel to your SubZero Experience, a South First Fridays event. Join us for an innovative interactive showcase by Haptic Synapses, an improvised techno jam featuring 4 of Silicon Valley's finest electronic musicians. The performance will include innovative techniques to modify sound parameters using physical interfaces and electronic algorithms. The audience will be invited to participate by interacting with various data sensors and controls. Musicians performing: Steve Cooley, Derek Scott (aka the Rhythmist), Charles Johnson (aka QORSER), Jono Kane (aka Noka).

Visit http://3rl.us/subzero for more info.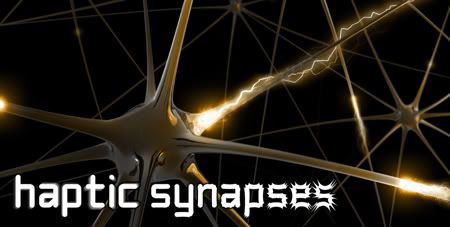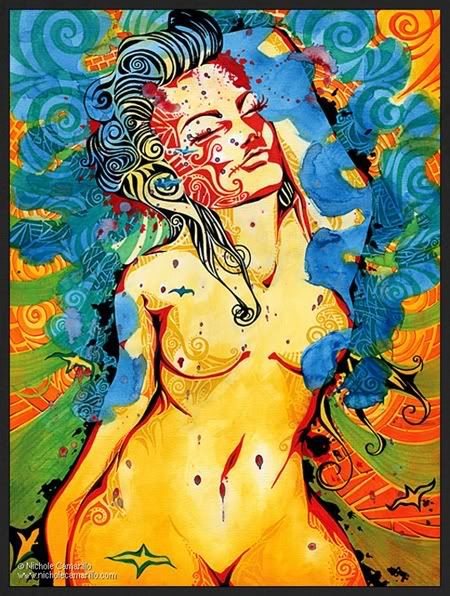 Gracing the walls will be works by talented Bay Area artists Nichole Camarillo, Miguel Machuca, Michael Foley, Mike Borja, Cong Nguyen, Basiclee, Epic, Diana Medrano, Jaclyn Alderete, Ozzie Baron and Rod Santos.

In addition there will be live painting, a dance performance by One Piece and live music by Relapse, Realization and Para la Gente.
A slide and scale donation is requested at the door and will benefit Heart of Chaos At Risk Youth Mentoring Program.
:::::::::::::::::::::::::::::::::::::::::::::::::::::::::::::::::::::::::::::::::::::::
Performing live
Relapse :::::::::::::::::::::::::::::::::::::::::::::::::::::::::::::::::::::::::::::::::::::::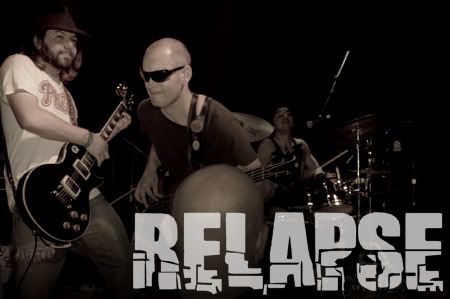 Realization :::::::::::::::::::::::::::::::::::::::::::::::::::::::::::::::::::::::::::::::::::::::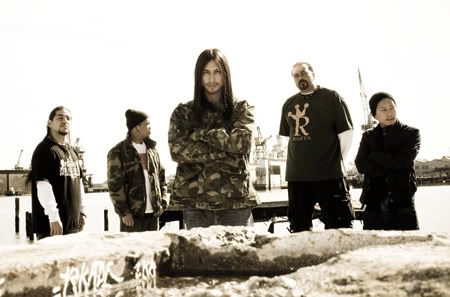 Para La Gente :::::::::::::::::::::::::::::::::::::::::::::::::::::::::::::::::::::::::::::::::::::::